71-year-old Modi is also celebrating his birthday for 21 years at public expense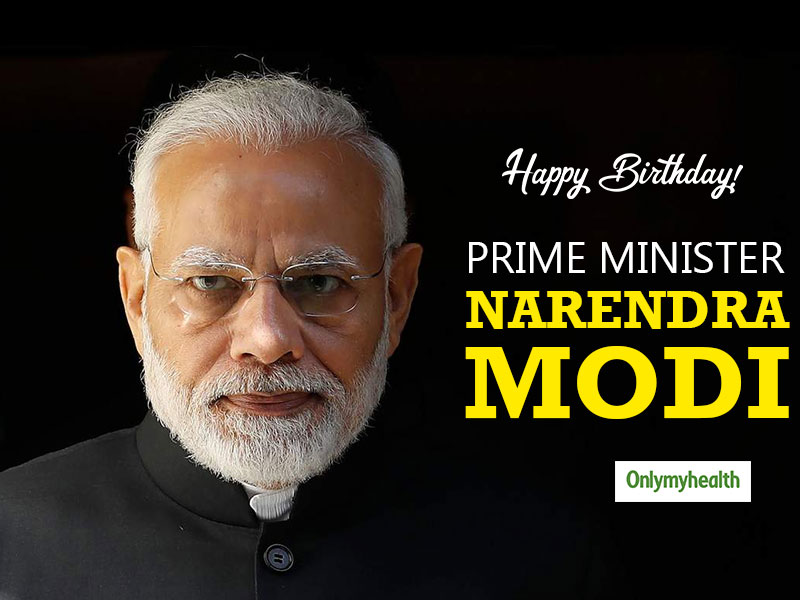 Dilip Patel
Prime Minister Narendra Modi will release eight African cheetahs into the wild at Kuno Sanctuary in Madhya Pradesh on his 72nd birthday.
Modi himself did not celebrate his birthday till the age of 50. Now after being the Chief Minister of Gujarat for 13 years and Prime Minister of the country for 9 years, he is celebrating his birthday at the cost of the country.
The country celebrates Prime Minister Narendra Modi's birthday on September 17 and secretly orders it to be celebrated across the country. Born on September 17, 1950, Narendra Modi hopes his pet TV will broadcast live on his birthday. Printing press owners may print their photographs, but 5.25 percent of the country's population lives in extreme poverty and does not get enough food. But people from all over the country will have millions of tons of sweets and lakhs of cakes for the birthday.
Became Prime Minister on 26 May 2014 and for the second time on 30 May 2019. Most birthdays are celebrated in Gujarat. 72nd birthday can be seen in Gujarat, after MP.
Prime Minister Narendra Modi met Chinese Prime Minister Xi on his birthday in 2014. Celebrated and had dinner with Xi in Ahmedabad.
Xi Jinping of China gave Modi the gift of return of his birthday by grabbing India's land. 40 soldiers were killed. To meet his mother, Modi brings a TV camera with him to Gandhinagar to watch live across the country.
He wants his birthday to be seen and celebrated all over the country. Even though only 33 percent of the citizens of the country voted for him.
Visited Suryanjali Military Exhibition in 2015. On his 65th birthday, the golden jubilee of the 1965 war, he visited the Suryanjali Military Exhibition. Although the 1965 war did not take place on this day, yet this exhibition was held.
To create awareness across the country, Sulabh Toilets NGO announced Swachhta Diwas on the 65th birthday of Prime Minister Modi. The Prime Minister met Badminton player Saina Nehwal on her birthday.
On his 66th birthday in 2016, he celebrated the birthday by distributing kits worth Rs 10 crore to the disabled in Surat at public expense. In Navsari, the parliamentary constituency of Chandrakant Patil, people celebrated Modi's birthday by making two world records, 989 wheelchairs and lighting 346 lamps in 30 days. As a return gift, Modi made Chandrakant Patil of Maharashtra the state president of Gujarat. His return gift was not good till 2022.
The doors of Sardar Sarovar Narmada Dam were opened on his birthday in 2017. The dam was completed by BJP in 28 years of rule. The dam should have irrigated 18 lakh hectares directly and 22 lakh hectares indirectly, but in 2022 only 3 or 4 lakh hectares are irrigated. Thus, the return gift given by Modi did not go well.
On his 68th birthday in 2018, he offered prayers at the Kashi Vishwanath temple in his parliamentary constituency Varanasi. No one knew then that Modi would give a gift in return by destroying hundreds of temples here. Because when the Kashi Vishwanath Dham corridor was built here in 5 lakh square meters, the temples were demolished. As in the construction of Sabarmati Riverfront some historical buildings and Hindu temples have been lost.
In 2019, a cake of 7000 kg and 700 feet tall was made by breadliners in Surat at the Cake Against Corruption event. But Modi could not eliminate corruption as a return gift. But the scam in the purchase of Rafale aircraft came to the fore.
Now what about 72nd birthday?
After Madhya Pradesh on his 72nd birthday, born in Vadnagar, Modi would wish that he lives for 100 years and people celebrate his birthday for the next 30 years. The Sardar Patel Stadium in Ahmedabad has been renamed as Narendra Modi Stadium. Like Jawaharlal Nehru, there should be a desire to celebrate birthdays with some special day. If it is not so, Modi does not force people to celebrate birthdays in Gujarat and the country for 21 years.
He likes to celebrate his birthday with people. 72nd birthday is coming up. It's nice to see Modi watching other people celebrate his birthday. He has been doing this for 21 years. Had his family and he been in power like Jawahar Motilal, he would have forced others to celebrate his birthday for 21 years. Congress has been doing the same. Congress celebrates the birthday of each of their leaders in this way.
In 2021, the HL Rai Foundation and Rajdhani Foundation celebrated Modi's 71st birthday by building a 71 feet high and 28 feet wide statue in Mehsana district, the birthplace of Modi. Aarti of Lord Ram was performed by 171 couple. Agricultural equipment was given to 71 villages.
Prime Minister Modi connects his birthday with the country globally. Which shows that even if Modi is no more, the whole world continues to celebrate his birthday. Like Janmastami and Ramnavami.
BJP is celebrating the birth of Modi all over the country for 9 years. Last year, programs and exhibitions under the name Amrit Prayas were published on the NaMo app created by himself. Which shows that Modi himself is clearly giving hidden orders to the people to celebrate Moditsav.
Modi's only wish is that the whole country celebrates his birthday well. There was no such madness in any leader before. Not even Jawahar.
People organize activities like blood donation camps, cleanliness drives, seva in old age homes so that people do not feel that Modi wants to celebrate his birthday. Under the guise of service and dedicationI see an intention to illuminate my name through programs in village, city, naka, street and every house.
Will contact and communicate, will do service work - In this campaign the workers of the front and the cell are also involved.
71 farmers, 71 women, 71 disabled and 71 soldiers were also honored on the 71st birthday. 71 trees, 71 birthday cakes, 71 tonnes of sweets were distributed.
When Modi came to meet mother on 70th birthday, Gandhinagar, TV cameras and journalists from across the country have been bringing along. Modi's birth anniversary is shown on TV all over the country. Especially on Mukesh Ambani's TV chain News18.
Modi never celebrated his birthday in a slum. No cake or coconut was cut by visiting a poor farmer's field.
When Modi turned 18, he separated from his father and ran away from home. He ran away from home even after marrying Jashodaben Modi. Till then he did not celebrate any birthday.
Modi may have turned 71, but he celebrated his birthday only for 21 years. After coming to power, he has also celebrated his birthday at the cost of the government or at the cost of the people.
Modi never celebrated his birthday for 14 years until 2001, when he was the general secretary or secretary of the BJP since 1987.
He did not celebrate his birthday till he was in the organization but after becoming the leader he celebrated his birthday and urged the party, workers, leaders and people to celebrate his birthday for 21 years.
Stayed in RSS for 20 years.
Narendra Modi joined the Sangh in 1978. He didn't celebrate his birthday for 10 years.Modi was a pracharak of the Rashtriya Swayamsevak Sangh.
The Sangh decided to send Narendra Modi to the BJP and started implementing the Sangh's hidden agenda of building a Hindu Rashtra.
Narendra Modi joined BJP in 1987.
In 1968, Ambalal Kosti, an Ahmedabad worker of the Jana Sangh, was in the RSS, who brought Modi to the Sangh. Worked for 10 years in Ahmedabad and took responsibility in the Sangh for the next 10 years. He did not celebrate his birthday in the 20 years of RSS.
Even after being party secretary, ganeral secretary for 13 years from 1987 to 2001, he did not celebrate his birthday.
The Ahmedabad local election of 1987 was the first responsibility of the BJP. This included propaganda. Narendra Modi promised that BJP will rename Ahmedabad as Karnavati. BJP won the election but the name of Ahmedabad was not Ashaval or Karnavati till 2022. Now it's time for him to return the gift.
The Congress won 141 seats in the Gujarat Legislative Assembly in 1980 and 149 in 1985. In 1990, he was part of the team that chalked out the strategy for the Gujarat Assembly elections. Congress lost power as a result of this election. The Congress tally was reduced to 33 seats. BJP won 67 seats by agreeing to contest with Chimanbhai Patel from Kimlop. The BJP party joined the coalition government with Chimanbhai Patel. He was a minister in the Keshubhai Patel government.
Keshubhai Patel, Nathalal Zaghada, Prahlad Patel, Shankarsinh Vaghela, Suresh Mehta, Kashiram Rana, Narendra Modi were actively involved in campaigning for the 1995 assembly elections. BJP has decided to contest all the 182 seats for the first time. The results were historic as the party won 121 seats and the BJP formed the government in Gujarat.
Organized 'Naya Yatra' in the state in 1987, 'Lok Shakti Yatra' in 1989 and Advani's Ayodhya Yatra in 1990. Due to these efforts, the BJP government was first formed in Gujarat for a short period in 1990 and then it is under BJP rule from 1995 till now.
In the year 1996, Shankarsinh Vaghela rebelled because of Narendra Modi. As per the agreement, BJP sent Narendra Modi out of Gujarat and punished him. You were sent to Delhi as National Secretary of BJP. In 1998, he was made the National General Secretary. He was given the charge of North Indian states like Punjab, Haryana, Himachal Pradesh and Jammu and Kashmir.
In 1998, BJP formed the government in Himachal. Like Gujarat, coalition governments were formed in Haryana in 1996, in Punjab in 1997 and in Jammu and Kashmir.
Modi was entrusted with the role of the general secretary of the organisation. He played the role of General Secretary in the 1998 and 1999 Lok Sabha elections. The BJP emerged as the single largest party in both the elections and formed the government under the leadership of Atal Bihari Vajpayee.
Modi created a new leadership in the organisation. Young workers were encouraged. Emphasis was also laid on the use of technology in the election campaign. Between 1998 and 2004, the BJP rose from 2 MPs to form the government at the Centre.
After living in Delhi for three years, he established and influenced Advani, Bajpai and important leaders of the Sangh. At that time, Keshubhai Patel's government in Gujarat was successful in convincing Delhi leaders that the Kutch earthquake had failed to act. That's why Advani took forward the popular government of Gujarat by telling Bajpai and made Narendra Modi the Chief Minister of Gujarat from Delhi in 2001. This was the first appointment of BJP who was not elected by the people of Gujarat as MLA and made Chief Minister.
He became a Hindu hero and was re-elected chief minister in 2002, 2007 and 2012 after inciting communal riots in Gujarat. The then Prime Minister Atal Bihari Bajpai decided to remove Modi from the chief minister's post because in 2002, the riots in Gujarat.The country had become infamous around the world because of the riots. But Modi's political guru Lal Krishna Advani, who came to India from Pakistan, saved him.
In the 2014 Lok Sabha elections, the BJP secured a majority for the first time in three decades. Narendra Modi took oath as the Prime Minister of India for the first time on 26 May 2014 and for the second time on 30 May 2019.
In the 2014 Lok Sabha elections, Modi was successful in reaching the post of Prime Minister by eliminating his political mentor LK Avni. Celebrating 35 birthdays in his 35 years of public life from 1987 to 2022, he ended the political careers of many and brought forward those who did not have the skills.
GST, Demonetisation, Swachh Bharat Abhiyan, Abolition of Triple Talaq, Article 370, Citizenship Act, Education Policy, International Relations, Poverty Alleviation, 3 black laws snatching the rights of farmers, Ayushman Bharat, Pradhan Mantri Jan Dhan Yojana, Ujjwala Yojana, Prime Minister Housing scheme etc. is failing. The poor have become very poor and the Chilean middle class has become poorer. Got richer and richer. Money of 133 crore people has slipped to 163 big industrialists. On the 9th birthday, India has received these 9 big failures as a return gift to the country. Wise people are still expecting such return gifts till Modi turns 75.